Caroline Lowe
Hometown: Raleigh, NC
Joined ASA Team: May, 2014
Team Assignment: Football; Women's Basketball, Women's Volleyball; Men's Golf
Educational Background: Appalachian State University, B.S., Health Promotion, 2010; Appalachian State University, M.A, Higher Education, 2014.
Professional Experience: Played soccer at Appalachian State University, 2006-2010; Graduate Assistant at Appalachian State, 2012-2014.
Best Part of Job: Supporting student-athletes in their pursuit to achieve their personal, academic, and athletic goals is my favorite part of my job. Seeing students reach their potential and know that I have done everything I can to prepare them for life after college.
Favorite Quote: "It's supposed to be hard. If it wasn't hard, everyone would do it. The hard... is what makes it great."- Jimmy Dugan (Tom Hanks)- A League of Their Own
Personal: I love being outdoors as much as possible, especially with my dog, Gracie, by my side. I enjoy staying active and soaking up the environment in this beautiful town I am lucky enough to call home.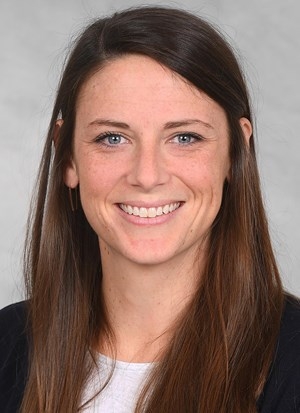 Title:

Academic Advisor for Student Athletes, Team Advisor for: Football, Women's Basketball, Women's Volleyball, Men's Golf; Women's Tennis

Email address: Email me

Phone: (828) 262-7855
Office address
233 D.D. Dougherty Hall