Rajat Panwar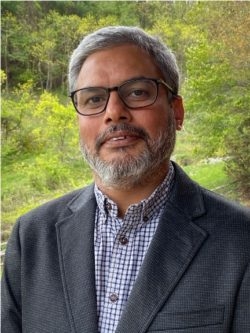 I am an Associate Professor of Sustainable Business Management and Director of Sustainable Business program in Walker College of Business, Appalachian State University located in the beautiful town of Boone, North Carolina. Boone is not too different from small towns in the Indian Himalayas which, as a teenager, I dreamt of living in. So, I am truly living the dream (just in different mountains).
I am an interdisciplinary scholar with two earned doctoral degrees: in Corporate Sustainability (from Grenoble École de Management, France) and in Forestry (from Oregon State University, USA). I am actively engaged in both fields. I am a past Associate Editor of the Organization & Natural Environment (ONE) and Social Issues in Management (SIM) divisions of the Academy of Management. I have been an Affiliate Faculty at the College of Forestry, Oregon State University, and with the Governance, Environment, and Markets program at the School of Forestry and Environmental Studies, Yale University.
Throughout my life, I have moved places. My most recent move was from Vancouver (Canada, eh), where I was an Assistant Professor at the University of British Columbia.