Trent Margrif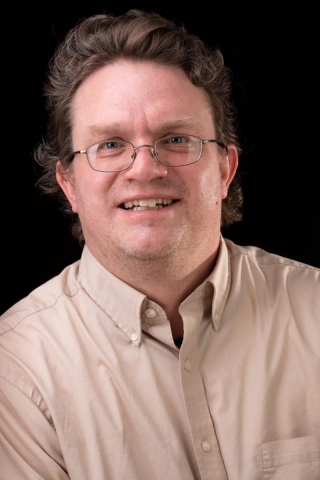 A university environment offers an opportunity for students to broaden their learning and shape their understanding of the world, and Trent Margrif wants them to do that every single day. "There are so many resources available and yet far too many students need to be motivated by someone to utilize them." Trent is often that someone, and after the initial complaints students gain a deep appreciation that a professor made them aware of their new surroundings.
Trent is a senior lecturer in First Year Seminar and has taught a First Year Seminar since 2010, Historic Green Buildings and War of the Worlds. He previously taught courses on Architectural History, Cultural Landscapes and Historic Preservation at the graduate level for the Department of History. His personable approach has earned high praise from students, and he was awarded the Rennie W. Brantz Award for Outstanding Teaching in the First Year Seminar for 2013. His courses begin with a discussion of current events and include relating popular culture to academic majors and disciplines to understand difficult topics.
Trent continues to receive contract work for local history projects and research, including the Blue Ridge Parkway and the Blowing Rock Historical Society. He currently serves on the Cultural Resources Advisory Board for the Town of Boone, and was previously a Cultural Resource & Outreach Specialist for ASU. He earned a Masters Degree in Historic Preservation from Eastern Michigan University and is from the ethnically diverse Upper Peninsula of Michigan. When not avoiding abductions by extra terrestrials, he enjoys hiking and spending time with his wife, who teaches Public History, and 3 year old daughter.