Andrew Lail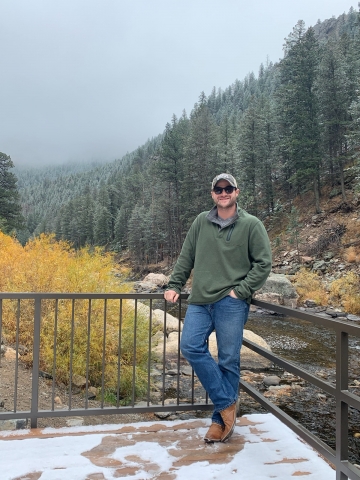 My name is Dr. Andrew Lail, I am currently serving as Associate Director of Disability Resouces here at Appalachian State. I was born and raised in Kentucky where I received my Bachelors of Communication and Master's of Education and Counseling from the University of Louisville. I moved to Colorado and earned my Ph.D. in Higher Education and Student Affairs Leadership from the University of Northern Colorado. I recently relocated back to the mountains of North Carolina.
My doctoral work focused on curriculum and student development, higher education policies as well as contemporary topics associated with institutions of higher education. I come from a social justice-based program as I have a passion for this work and have seen first-hand how engaging with different and challenging concepts can grow us as individuals, students and participants of the world. I have worked for non-profit organizations, athletic teams and taught in the K-12 system but always seem to find my way back to a college campus.
When I am not at App State you can find me fishing the New River, hiking/trail running, sitting by the fire with my wife or playing with our dog in the backyard.