Garrett Jackson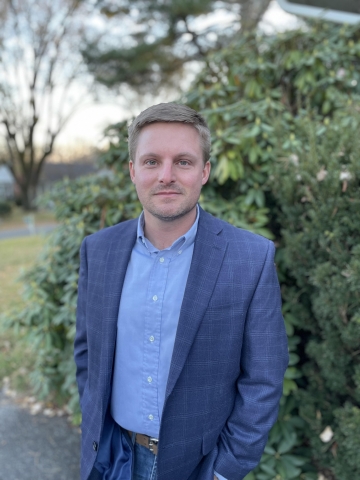 Garrett's career has included policy research and writing and government relations at the local, state, federal, and international levels of government. His career and teaching experience span over two decades and he has presented at conferences across the US and in the UK and Russia.
In 2014, he was invited by the U.S. Department of State as a Fulbright-Hays Act Cultural and Public Exchange Grant recipient, to lecture in Russia on urban planning, local government management, and cultural heritage and outdoor recreation tourism at Magnitogorsk State University, the Russian Presidential Academy of National Economy and Public Administration, the Chelyabinsk Institute of Economics and Law-MV Ladoshin, and was the keynote speaker at the Russian Federation Conference on Rural Settlements. There, he worked with the U.S. State Department, Russian academics, and rural officials to develop relationships, as well as preliminary concepts for a proposed Cossack Heritage Center and Trail, in the remote Ural and Chelyabinsk Oblast regions of the country.
Garrett received his doctorate in Law and Policy at Northeastern University in Boston, where his dissertation focused on exploring the disparity gaps that exist for marginalized individuals serving on boards of directors at community action agencies in the Commonwealth of Virginia. He is a graduate of the Sorensen Institute for Political Leadership at the University of Virginia and holds a B.A. in Geography and a M.A. in Community and Organizational Leadership, along with a Graduate Certificate in Public Administration, a Certificate in Paralegal Studies, and a certification as a Human Rights Consultant from the United States Institute for Diplomacy and Human Rights.
As the Director of Community Services at a community action agency in Virginia, Garrett oversees programs ranging from court advocacy for children, domestic violence prevention, and ex-offender re-entry services, to food distribution, family nutrition, and assisting predominantly low-to-moderate income students who would be the first in their family to attend college. His non-profit organization experience includes serving and holding offices on the boards of several non-profit organizations and on the American Civil Liberties Union of Virginia (ACLU-VA) statewide board of directors. In his "spare time," Garrett enjoys reading and researching history significant to the Appalachian region, volunteering in his community, advocating for the incarcerated, and enjoys hiking and disc golfing wherever there's a trail or course to be found.