Our Award Winning Faculty
The Rennie W. Brantz Award for Outstanding Teaching in the First Year Seminar
The Rennie W. Brantz Award for Outstanding Teaching in the First Year Seminar honors a First Year Seminar instructor who demonstrates exemplary teaching and has made an impact on student lives in the First Year Seminar classroom.
Examples of Outstanding Teaching in FYS may include:
Enthusiasm in the classroom.
Evidence of innovation in pedagogy
Creation of a safe and open space in the classroom where students are free to take intellectual risks and form meaningful relationships.
Demonstrated competence and expertise in the subject matter of the course.
Connection of learning in the classroom to the life of the broader community.
Eligible candidates: any faculty member who taught UCO 1200, HON 1515, or WGC 1103 in the previous calendar year. In order to nominate a colleague, please send the nominee's name, e-mail address, and a brief statement of the reasons for your nomination to UC Awards.
2021 Brantz Award Recipient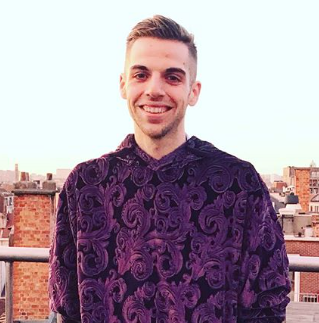 Juan Mendizabal is the Assistant Director for Leadership Education and Development in the Department of Student Engagement and Leadership. As a leadership educator, Juan is interested in the ways that leadership complexities, identity, and social justice intersect with one another. Juan regularly teaches courses in the Leadership Studies minor, including Leadership for Social Change, an elective course that utilizes dialogue and mindfulness as grounding frameworks. He earned a Bachelor of Science in English Education from Florida State University and a Master of Arts in Educational Leadership from the University of Central Florida while also spending time at Duke University, the University of Pittsburgh, and Rollins College. Juan has served in the non-profit sector developing domestic and international youth leadership programs and currently serves as a Co-Lead Facilitator for LeaderShape, Inc.
Previous Brantz Award Recipients
Adrian Rice 2020
Lillian Nave 2019
Chuck Smith 2018
Nick Rudisill 2017
Skip Rackmill 2016
Rebecca Keeter 2015
Trent Margrif 2014
Bud Gerber 2013
Michael Behrent 2012
Jim Street 2011
Elaine Gray 2010
Jeff Goodman 2009
Nick Rudisill 2008
Beth Marsh 2007
Debbie Marshall 2006
Debbie Poulos 2005