Academic Services for Student-Athletes
Academic Services for Student-Athletes
Academic Services for Student Athletes (ASA) provides a comprehensive range of academic advising, personal support, and eligibility oversight for student athletes at Appalachian. Our professional staff works closely with the individual students, teams and coaches of all established varsity sports programs at our University.
Appalachian values academic excellence as well as athletic achievements and insists that individuals are students first and athletes second. Academic Services for Student Athletes helps students prioritize academics by providing this comprehensive support system throughout the student athlete's college career. These services, offered to all our intercollegiate student athletes, are listed below.
An Athletic Academic Advisor is assigned to provide individualized attention to student-athletes on each team;
Athletic Academic Advisor provides assistance on issues of academic eligibility and procedures in compliance with NCAA, Sun- Belt Conference, and Appalachian State University academic standards and policies;
Athletic Academic Advisor collaborates with College Academic Advisors to provide accurate, academic information and planning related to a student's college progress and degree program;
Priority scheduling allows student-athletes to schedule classes that accommodate their practice and training commitments;
Learning Specialists and mentors provide intensive academic skill-building and monitoring of student progress;
Study Hall provides student-athletes with a quiet place for studying and computer lab use, as well as access to one-on-one tutoring for many academic subjects;
Eligibility
Academic Eligibility is evaluated for each individual intercollegiate student-athlete each academic term by Appalachian State University's NCAA Continuing Eligibility Specialist.
Learn more about Eligibility Rules & Requirements
Learning Services
The Learning Services staff includes three Learning Specialists and a team of graduate assistants and study hall monitors. Together, we support over 200 student-athletes each year through study hall and one-on-one academic support.
Meet Our Staff
The ASA staff is a dedicated support team for all student-athletes. They are passionate staff members who are innovative in their support methods and deeply committed to Appalachian's student-athlete success.
Give

Philanthropic support enables Academic Services for Student-Athletes to maintain its high academic quality, compelling activities outside the classroom, life-changing experiences on the athletic field, and participation in internships and service programs that develop our community leaders of tomorrow. There are so many reasons—and ways—to give to Academic Services for Student Athletes.
Spotlights
Finish Strong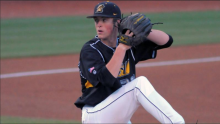 Former App State pitcher Jeffrey Springs was recently featured in The Appalachian newspaper in an article written by Chance Chamberlain. Click the link below to read the...
Current Students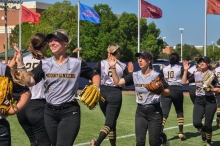 Student-Athletes of the Month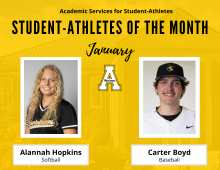 Congratulations to Alannah Hopkins and Carter Boyd, our January Student-Athletes of the Month!
Student Employment
Explore opportunities for student employment with Academic Services for Student-Athletes